Latest News
Dear All,
As communicated last week, the XVIII ISB Congress in 2021 in Stockholm, Sweden will be a fully digital event. This will hopefully open up possibilities for more people to submit abstracts seeing that travel restrictions are no longer an obstacle for participating in the congress. In light of this, we have decided to re-open the abstract submission process with a new deadline in a month (8th March).
Abstract submission has therefore reopened here: https://isb2021.com/submission/
We are looking forward to receiving your excellent scientific work for presentation at ISB2021!
Best Regards,

Toni
Every two years ISB members elect a new President-Elect and Executive Council. The Executive Council members are elected for a 2-year term, with a maximum of three terms, and represent countries from throughout the world and various scientific areas within biomechanics. The Executive Council meets every year and provides leadership for the continued development of the Society and oversees the many on-going activities that are performed by Council appointed sub-committees, including activities in Economically Developing Countries, student grants, and student awards. The President-Elect is responsible for coordinating the proposals for the 2021 ISB Congress and will become President in 2019.
As according to the ISB Operating codes, it is my duty as Past-president to serve as Chair of the Nominating Committee as well as solicit nominations for President-Elect and Executive Council Members from the ISB membership. Typically, there are 3 to 4 vacant positions on the Executive Council and the President-Elect position is open and must be filled.
I therefore encourage you to nominate individuals from the ISB membership for both the executive council positions and president-elect position. All nominations must be agreed to by the person being nominated. Self-nominations must be endorsed by a current member of the executive council or an ISB Fellow. Nominations should consist of the name of the individual and a brief biography (no more than 250 words) and emailed to me at This email address is being protected from spambots. You need JavaScript enabled to view it..
Once nominations have been received, an anonymous ballot will be administered by the ISB Treasurer approximately 3 months prior to the biennial congress.
Please note that all President and Executive Council members are unpaid and are required to cover their own costs for travel and accommodation to the annual council meetings.
Please note: We want to make sure that the ISB Council is equitable and diverse and represents the interests of all members.
Joe Hamill
Past President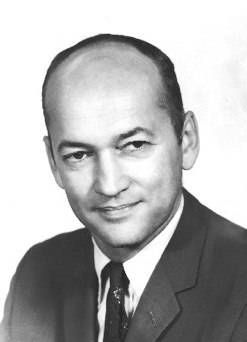 Richard C Nelson (1932-2020)
Richard Nelson, a founding member of the ISB, passed away Tuesday, December 22, 2020 at the age of 88. Richard (Dick) made broad contributions to biomechanics, and in particular to the ISB.
Dick was born in Albert Lea, Minnesota. He received his undergraduate degree from St. Olaf College, Minnesota in Physical Education and Biology. Upon graduation he joined the US Air Force attaining the rank of First Lieutenant. In 1957 he earned a master's degree from the University of Houston, and in 1960 received his Ph.D. from the Michigan State University. From 1960 to 1964 he was an Assistant Professor at the University of Maryland, before moving to Penn State University where he achieved the rank of Professor in 1970. In 1994 he retired from Penn State with emeritus status but remained active at Penn State until health issues impeded his ability to contribute.
At Penn State he founded the Biomechanics Laboratory in 1967, the first such facility in the US. Dick worked hard to promote graduate education, in particular work with an emphasis in biomechanics. He was always proud of the lab's alumni; Dick advised 66 masters students, and 33 doctoral students.
In 1973 Dick along with Chauncey Morehouse organized and hosted the Fourth International Seminar on Biomechanics at Penn State. These seminars were the precursors to the ISB Congress. It was at the fourth seminar that the ISB was formed. Dick served as the societies' second President from 1977 to 1982. He also served as the society treasurer from 1987 to 1989. Dick attended ISB Congresses until ill health precluded such involvement. At the XVIII ISB Congress in 2001 in Zurich, Dick delivered the Wartenweiler Memorial Lecture. In recognition of Dick's significant contributions to the ISB he in an honorary member.
The International Olympic Committee Medical Commission formed a sub-commission in 1982 on Biomechanics and Physiology. Dick had petitioned since the early 1970s for the recording of athlete performances at the Olympics, with this new sub-commission and his membership of the sub-commission his dream became a reality. Athlete performances were recorded for the first time at the 1984 Los Angeles Games, and have been a feature of both summer and winter games since then.
Dick's research interests were broad and included,
Load carriage in the military
Body size and athletic performance
Starting techniques in swimming
Testing of landing surfaces
Development of football helmets
This research was augmented by an early graduate level text in sports biomechanics (Miller, D. I., & Nelson, R. C. (1973). Biomechanics of Sport. London: Henry Kimpton.). He was also the founding editor of the International Journal of Sports Biomechanics, which eventually became the Journal of Applied Biomechanics.
Dick was an early proponent of the value of the biomechanical determination if an accident was the cause of an alleged injury (forensic biomechanics). He became actively involved in forensic biomechanics contributing to over 500 cases. At the Third North American Congress on Biomechanics (NACOB, 1998) he delivered a keynote titled "Forensic Biomechanics". Then at the XVII ISB Congress (Calgary, 1999) he organized a session titled "Forum on Forensic Biomechanics".
Biomechanics has lost a significant figure, and the ISB one of its major progenitors.
John H Challis
Penn State
You can read more about Dick Nelson and his contributions to biomechanics here.
If you never had the chance to meet Dick Nelson, you missed out. He was one of those rare individuals who could skillfully move among the classroom, courtroom, golf course, and family gatherings and communicate effectively with ease. He was especially gifted with a humorous bent, whether it was to give a self-deprecating anecdote, describe an abstruse biomechanical principle, or provide difficult criticism.
As a founding member of ISB, Dick took a personal interest in its growth and development. As an example, at one conference Dick felt that too many slide presentations were poorly displayed and were affecting the professionality of the society. He couldn't believe that people would spend months to collect, process, and analyze data, but spend a small fraction of that time to present visuals that could readily show the data and whose graphs and tables that were appropriately labeled, had contrasting colors, and used numbers with only significant decimal places. Well, instead of fuming or standing up and complaining, Dick prepared a slide presentation on the "status of ISB slide presentations." It began with graphs of the number of papers presented per conference since the society's inception, by subject area, but the slides were undecipherable because of poor color choice, font-size, etc. Yet he would start each slide with "as we can see here..." After a few of these slides, some people began to catch on, and by the time he got to the slides that showed the average number of words used in the titles and the growth rate comparison in the number of authors listed per paper among Asia, Europe, North America, and South America the chuckles became noticeable. In the end, Dick had left the podium to squat close to the screen because he needed to "better point out" the data on a huge table that went off the bottom of the screen. He was shouting but was drowned out by the roaring laughter. Everyone got the point from this teaching moment.
Dick had a knack to be non-threatening yet accurately convey his thoughts. I am convinced that the relaxed informality and positivity seen now in ISB conferences were born by Dick and the founding members. His work lives on.
Gary Scheirman
You can read more about Dick Nelson and his contributions to biomechanics here.
2019 General Assembly Minutes
The minutes of the 2019 General Assembly of the ISB will be considered at a virtual meeting of the ISB Council on July 21 2020.
Latest from Biomch-L General